No job too big, no job too small!.
I am able to tend to most home improvement projects or repairs. Where I am unable to, I have assistance from trusted affiliates that I have been working with for years! If you don't see an item that you require assistance with below, it doesn't mean I am unable to assist you. Just call me or complete the quick and easy free quote form below and simply tell me what I can help with! Expect a prompt response!
PAINTING

Whether you need a complete paint job (both indoor and outdoor painting) or you just require a few touch ups here and there, I'm the man for the job! I'll give your home the makeover you're looking for.
Floor Repairs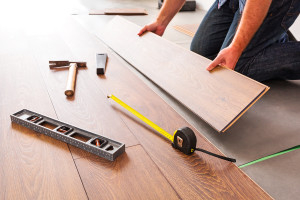 Do you have a cracked panel in your hardwood floor that needs replacing? Do your kitchen tiles need repairing or need to be replaced? Whatever issues you have with your flooring, I can help!
Electrical
Do you have an electrical outlet that isn't working? Want to install a new light fixture or have a garburator that needs repairing? If you have electrical issues of any nature, you know who to call!
Mount Your TV

Do you want to wall mount your television? I'll make sure your TV is level and that all the cords are hidden!
Crown Moulding and Baseboards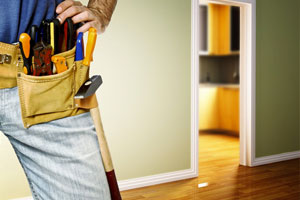 Want to repair or replace baseboards in your home to give it a fresh new look? Perhaps add some crown moulding? I have all the tools and expertise to complete the job!
Outdoor Repairs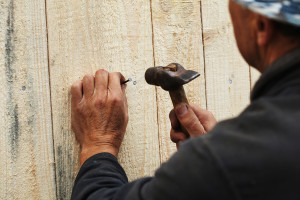 Whether it be a fence that needs mending or painting or a gutter that needs cleaning, I'm available to repair those small items around the outside of your home.
INDOOR SPECIALTIES
Electrical
Appliances
Painting and touchups
TV wall mounts
Dry Wall Repairs
Hardwood Floor Repairs
Bathtub Issues
Sink Issues
Furniture Assembly
Door and Window Adjustments
Tile Repairs
Shelving and Racks
OUTDOOR SPECIALTIES
Painting
Fence & Gate Repairs
Pressure Washing Driveway
Roof Repairs
Lawn Mowing
Oil Stains on Driveway
Deck maintenance
Door Installations
Aluminum stairs systems
Gutter Cleaning
Window Washing